Back to contributions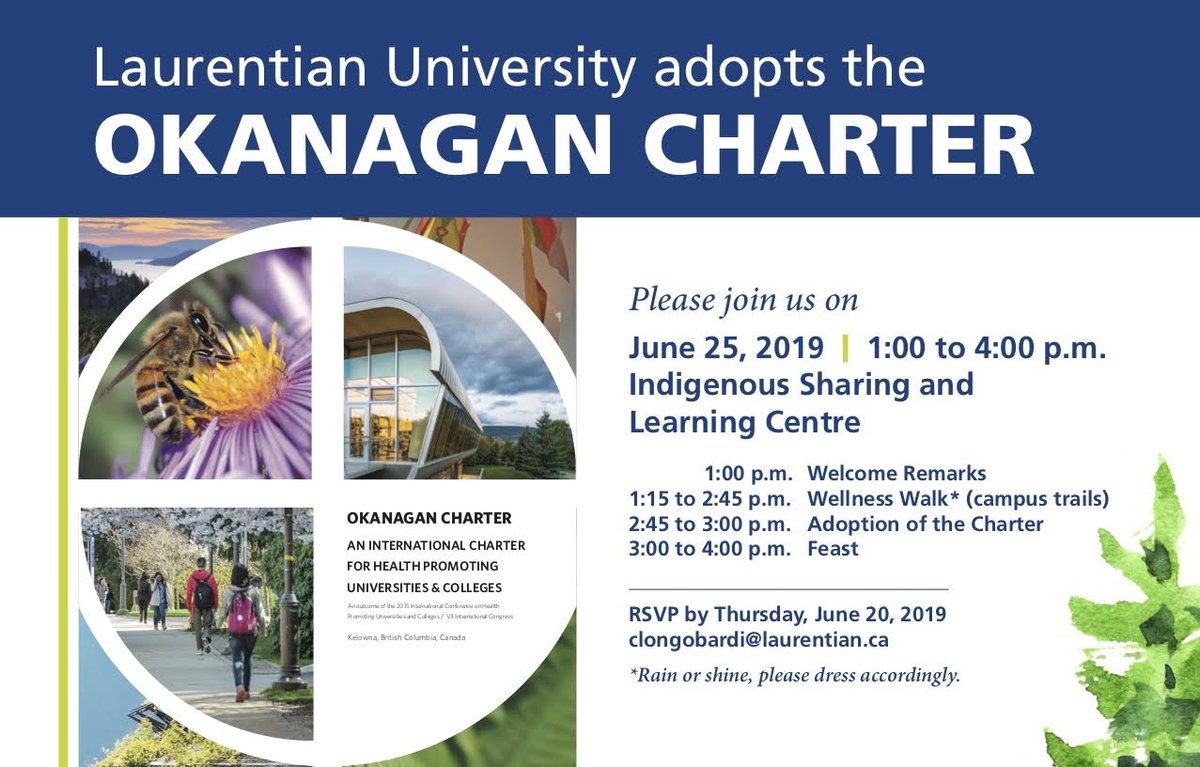 Happening tomorrow (June 25) ! @LaurentianU adopts the Okanagan Charter. Please join us #imagine2023.
https://t.co/vFugrIunXe
Outcomes
The North inspires us
We will enhance our relationships with municipalities, agencies, organizations, First Nations, and Indigenous communities, with a coordinated approach to creating beneficial initiatives for the North.
View contributions to this outcome
Strengths
Laurentian University is committed to reconciliation.
Laurentian University promotes collaboration through interdisciplinary programs and research.
Back to contributions